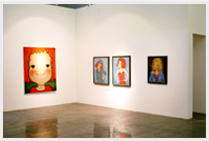 The Gallery AM (Art Movement) established in March 2000 is discovering a young and talented Korean artist. With continuous exhibition, we make the works of artists to be familiar to the public, introduce to the world through international exhibition. In addition, we introduce the works of famous foreign artists and international art trend rapidly.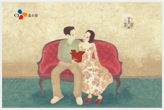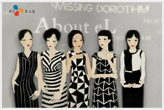 Gallery AM increased the value and interest about the picture itself by combining the image and emotion of art works. We suggest the way of various communication to the public as well as fulfill their new consumption cultural desire with large corporations such as CJ Home Shopping, Hana Bank etc is the prime example of art marketing and has been praised as confirmation of the coexistence possibility of culture and commerce as well. Gallery AM is introducing many Korean artists and the brand 'YOUK SHIM WON' to the world through active overseas expansion.

2013 Open Samchung Gallery (Complex Cultural Space) 2012 2nd Exhibition for children and by children 'What mam hates'
2012 1st Photo Exhibition 'Find youk shim won!'
2011 1st Merry princess diary Exhibition
2011 1st Exhibition for children and by children "As I want! As I wish!"
2009 Gallery AM Garosu-gil, Sinsa-dong opening
Celebration, Youk Shim Won Exhibition
2008 Youk Shim Won Exhibition
2007 Korea Iternational Art Fair (COEX)
2007 Drawing Collection of
a Psychiatrist, Exhibition "Frame of Drawing"
2006 Youk Shim Won Exhibition
2005 Youk Shim Won Exhibition
2004 Wood Sculture Exhibition by Han Sun-hyun
2004 Youk Shim Won Exhibition
2002 Jung Sujin Exhibition
2002 German-based Artist
Jung Eun-yu Exhibition
2001 German-based Artist
Kang Sung-hee Exhibition
2000 Exhibition "Retrospection" in Commemoration
of 1st Anniversary by Oh Ji-ho, Sung Jae-hyu,
Yoon Joong-shik, Park Hang-seop, Son Il-bong, etc.
1999 Gallery AM Insa-dong Opening Celebration,
Exhibition "A Little Cough" by Ahn Yun-mo